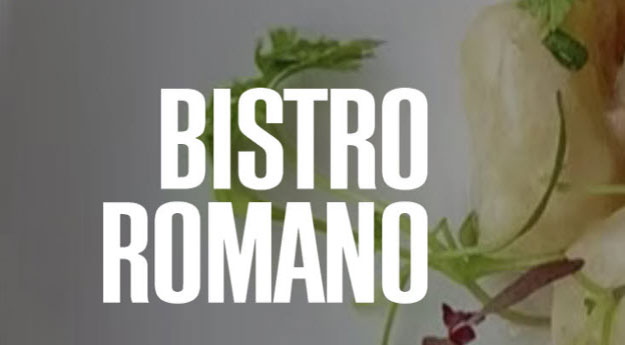 Bistro Romano
Business Hours
Wednesday & Thursday & Sunday | Indoor Dining 4:45 - 8:45pm last reservation Friday & Saturday | Indoor Dining 4:45 P - 9:30pm last reservation Wednesday to Sunday | Bistr
The Bistro Bar doubles as a piano lounge on the weekend featuring Craig Satchell playing popular favorites and requests. Bring a friend or make new ones while listening to the sounds of Satchell. Request a table in the piano lounge for dinner or enjoy a cocktail before you dine in the Granary.
Love our business by sharing
A network website with social media sharing where "businesses work together building traffic.
** The Power of Social Media Networking **
100+ business owners sharing
It is powerful. You control your own page. Ability to Immediate edit and add your content. Owners are featuring promotions and events, and then sharing. That is the equation to more traffic and success.
REGISTER
Promote your Specials
Add specials or menu items with a photo to your listing. Also highlight your live music and special events.
Want to be featured on our top 10 website?
For only $300 for 1 year (12 months), you will be part of the top ten network.
Related Businesses and Deals