Ray Smith Puerto Vallarta Realtor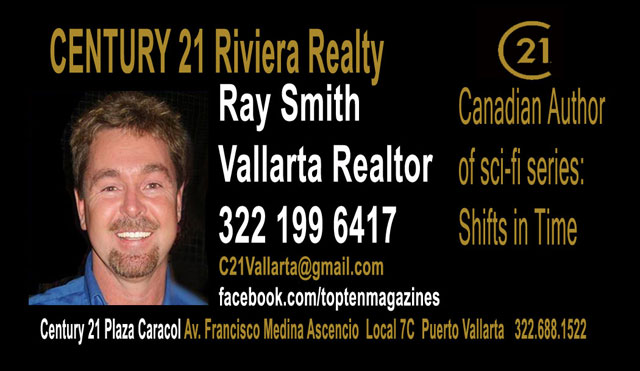 Ray Smith Puerto Vallarta Realtor
Av Francisco Medina Ascencio - Century21, Puerto Vallarta
001 52 322 199 6417
001 52 322 199 6417
View Website
I am a Canadian, working in Puerto Vallarta specializing in helping foreigners buy and sell property in the Puerto Vallarta, Mexico area. Have a question, send me a WhatsApp or email me.
Love our business by sharing
I worked with Ray and he is with you every step of the way. He goes beyond what you expect from a realtor and now I am happy to say, we are good friends.
Just bought a condo through Ray. He is constantly guiding you through the process from bank trusts, beneficiaries, escrow accounts and closing requirements. 5 stars
Ray is like a protector, always looking out for you. Buying in a foreign country can be difficult, Ray makes it easy. Big thank you. Jim - California
A network website with social media sharing where "businesses work together building traffic.
** The Power of Social Media Networking **
100+ business owners sharing
It is powerful. You control your own page. Ability to Immediate edit and add your content. Owners are featuring promotions and events, and then sharing. That is the equation to more traffic and success.
REGISTER
Promote your Specials
Add specials or menu items with a photo to your listing. Also highlight your live music and special events.
Want to be featured on our top 10 website?
For only $300 for 1 year (12 months), you will be part of the top ten network.
Related Businesses and Deals